The Center for the Study of Jewish Cultures at the University of Haifa is an interdisciplinary framework intended to support research related to the historical cultures of the Jews. The director of the Center is Prof. J. H. (Yossi)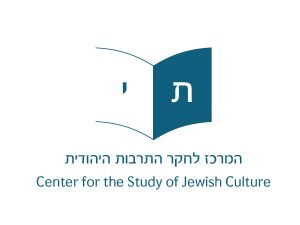 Chajes, a cultural historian based in the Department of Jewish History at the University of Haifa.
The Center is currently in need of your financial support to underwrite its core activities:
the provision of scholarships for students
support for the publication of books and articles
support for funding research assistants
support for workshops, conferences, and our annual lecture series
the advancement of digital humanities projects related to Jewish culture – including the Maps of God project
Please contact us for details on how you can make a contribution to the University of Haifa earmarked for the Center.
The Center is also proud to provide support for the Ilanot Project working group, one of the University of Haifa's most exciting digital humanities projects. Leading this working group is Dr. Eliezer Baumgarten. Dr. Uri Safrai is also associated with this working group. For more information on the Ilanot Project, see ilanot.haifa.ac.il