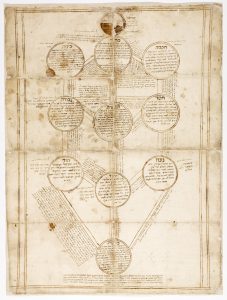 The Ilanot Database is a searchable descriptive catalogue of kabbalistic diagrams in manuscripts and books from the Middle Ages to the twentieth century. Although modest illustrative diagrams embedded in kabbalistic works may be catalogued, the priority is to treat the more complex and generally independent artifacts that give diagrammatic expression to kabbalistic theosophical cosmology. These artifacts, often executed in scroll form, and generically known as "Ilanot" (
Arborae
), are hybridic integrations of text and diagram.
The Ilanot Database enables scholars to search for diagrams according to historical period; cultural-regional context; concepts diagrammed; aesthetic criteria; as well as other salient characteristics.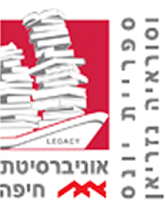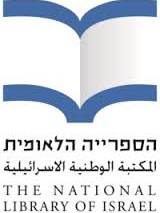 The database is being developed by the University of Haifa Younes & Soraya Nazarian Library under the direction of Prof. J. H. Chajes, with the financial support of the Israel Science Foundation. We are also pleased to announce that the National Library of Israel is now our partner in this project. This pioneering project is part of the University of Haifa's commitment to being on the forefront of digital humanities in Israel.
Special thanks to Dr. Eliezer Baumgarten, who has taken primarily responsibility for this facet of the Ilanot Project. Dr. Baumgarten is a leader in the development of digital humanities in Israel.
Dr. Menachem Kallus provided comments on many of the artifacts.
Coming soon…. An online interactive "hot-spot" Ilan, including transcriptions, translations, references, explanations, and more. Stay tuned.
Access to the Ilanot Database is via the University of Haifa library's Digital Media Center.
The database is still in development, and searchable "tags" are in the process of being added continuously.